Media (plural: Medium) is a term that is used to refer to several different means of communications. In simple words, we can say that media is basically a channel of communication such as newspaper, radio, television and so on. Hence, we can say that media is a term that is used refer to several mediums of communication. Those mediums are used to convey different sort of information and knowledge or even entertainment as well. It is media through which one can interact or communicate with large number of people, especially when it comes to advertisement. People use different means of media to communicate with people in order to alter the perceptions. Media is of different types depending on the functions and role they are performing in the society. Media has a great impact in our lives as each and every type of media benefits our lives in one way or another in daily routine. Different types of media not only keep us up-to-date with the current scenario of the whole world, but also provide people with some entertainment as well. Media is a major power and if not use properly it can lead to chaos.
Different Types of Media
Following are given some of the major types of media with a brief description to help you understand each and every type and its functions properly.

Newspaper (Print Media)
Newspaper is a form of print media. Print media in itself has several different types such as newspaper, magazines, brochures, posters and newsletters etc. Each and every type of print media has its own role to play depending on the besieged audience or market. The content of different types of print media such as newsletters, tabloids, magazines is relatively different than that of newspaper. All these sources are used to display advertisements, news or information related to entertainment. However, newspaper is used basically to update the audience with current news from all over the world. Newspaper is perhaps the oldest medium of print media from the times of Julius Caesar when it as available in the form of government bulletins. However, with the introduction of printing press, the newspaper was made public in 1814.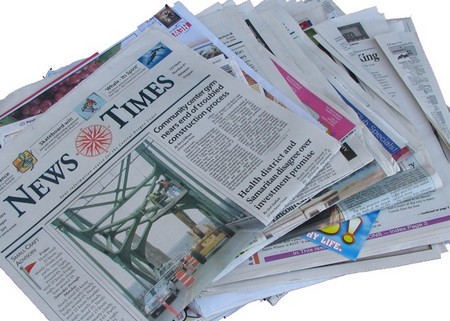 Radio (Electronic Media)
The radio was perhaps the first medium in electronic media used to transmit or transfer information through sound. It was a big landmark at that time where people didn't even expect to convey information in this way. Radio is a great source of communicating with people over long distances through live voices. Radio was definitely a great source of communication in past and in present time as well many people rely on it for news, information and entertainment. The most effective use of the radio communication was seen in the time of World War 1where it was a medium to send diplomatic messages. In past, after newspaper, this became an extremely popular medium of communication through which they keep themselves up-to-date with all the important events happened worldwide.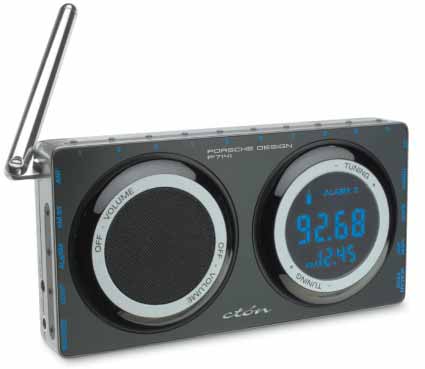 Television (Electronic Media)
After the radio, the world saw the next landmark in mass media in the form of television. The idea behind the invention of television was to provide entertainment and news updates to the masses. The television appeared in late 1930s and then they were black and white televisions as they didn't support colors. But as the technology develops, new innovative idea takes the position of the old one and we have seen plasma, LCD in much more enhanced picture quality. Now television has become a great source of electronic media which is not only used for conveying information but also used as a source of entertainment. The new technology now enables the people to access Internet by means of 'Web TV' for which you need not to connect to PC.
Once the production of a program is completed, a channel is responsible making it public. The programs are often talk shows, serials, soaps, etc. Following are given two methods which are normally used to telecast a program:
After the completion of the program, the producer requires a network or channel to telecast it on TV so that people can view it. TV channels and networks have the rights for the production which they have attained by the regulatory authorities and permit a producer to do it as a first run.
Broadcast syndication is a term which is used to refer to as the second run of a program. It is something like broadcasting the same program again in other countries or on local TV stations. This second time run is not supervised by producers. This sort of broadcasting involves a deal between TV stations, companies and/ or individuals to give them the rights to show the program.
Internet (New-age Media)
In recent few years, another type media that has emerged as a remarkable combination of all other mediums is known as Internet. Internet is one of the greatest innovations of all times.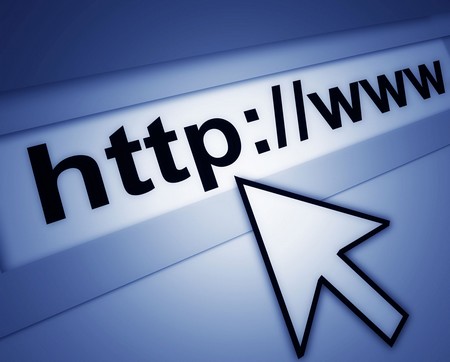 Internet is known as the new-age media which give us a single platform to perform variety of tasks such as sending emails, contacting your friends or family members all across the world, chat rooms, voice and video conferencing, blogging, opinion polls, forums, global mapping, sending and receiving images and files, downloading different sort of content from different websites, joining social networks, listening to radio station with live streaming, watching videos, and plenty of more things to do. Internet has beaten many classical norms as each and every age of people is now having access to the Internet and is in possession of a laptop or a personal computer. Internet also allows us to view live news broadcasting. The Internet has become the means of education, business, shopping/selling and above all source of information. Internet is truly a new age media through which we can access any sort of information within minutes without much effort. Internet has made our lives so easy and one can easily utilize it to raise the profit margins, boast businesses, and get in touch with others with few clicks. There is no doubt that the Internet is a kind of technology which speaks for itself.
These are some of the popular types of media which include print media, electronic media and the most remarkable and new type new-age media. Each and every type of media in itself is a broader category which further has several different subtypes. Media is a major and vital power which if used in right way can produce immense results while if used improperly, it can lead to chaos. With the passage of time, new technologies are merged in the existing ones to make them even more useful and effective in providing information and entertainment to the audience.