We are living in a modern era where technology is booming steadily day in and day out. A lot of new inventions have been made since the primitive times. Cars which nowadays have become an indispensible part of our lives began to appear on the scene with an invention of first steam powered car in 1672. Since the appearance of the first steam powered car, the technology is getting better and better. However, a lot of work has been made in automobile industry in recent few decades and now we have several different types of cars with exceptionally advanced technologies and features. Different automobile companies are working hard to bring new concepts and technology to the market for the convenience of the people. We can expect to have more improved cars with the passage of time.
Different Types of Cars
Cars are usually differentiated from each other on the basis of their size, shape, mechanical specifications, performance and several other features. Following are given some of the different types of cars: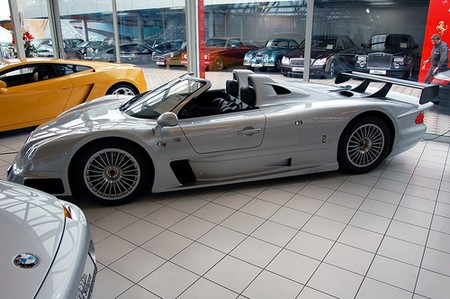 Convertibles: These are the cars which are sportier in looks and have a roof that can either be discarded or creased back. Convertibles are normally two-seater vehicles having two doors. However, there are convertibles having four-seats and four doors. People often prefer power controlled convertibles rather than the ones for which you have to discard the roof manually. It is so because discarding a roof can sometimes be tiresome. Ford Mustang, Pontiac Sunfire and Dodge Avenger are popular convertibles.
Coupes: Coupes are the vehicles normally preferred by individuals who are either single or childless couple. Coupes normally have hatchback instead of a trunk. These are two door vehicles in which one has to access the rear seats from the front doors. There are three different types of door coupes, i.e. club coupe, business coupe and opera coupe. The rear seats in club coupes are relatively larger like those of sedans. Business coupes lack rear sears, i.e. they don't have any rear seats. Business coupes are often preferred for carrying tools or equipment. Opera coupes are often treated as large sedans having high roof and removable rear seats.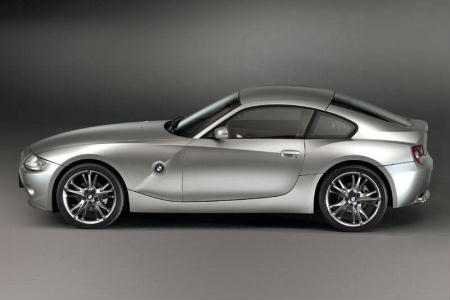 Hatchbacks: These are the vehicles which have a cargo space at the rear with a large door. These are medium sized vehicles with ample cargo space at the rear end which can be accessed from the rear. They don't have separate trunk as that of sedans. Audi S3, Dodge Caliber and Geo Metro are some of the popular examples of hatchback vehicles.
Sedans: Sedans become from medium-sized to large-sized models. Sedans generally come with two rows of seats, i.e. front seats and the rear seats. As these vehicles are comparatively larger in size, they have enough space for the people who sit on the rear seat. Sedans are considered as a family car with all the advanced features like powerful engine, comfortable interior. Upgrade your car by putting premium car window shades. In medium-sized sedans Toyota Camry and Ford Taurus are quite renowned while in large sedans Ford Crown Victoria and Buick LeSabre are much sought after sedans.
Minivans: Often known as Multi-Utility Vehicles (MUVs), minivans are the vehicles which are quite spacious and can either be used for passengers or for transporting goods. Minivans are available in market in several different forms. For instance, some of the minivans are four wheel drives, whereas some of them allow you to fold the seats to make the passenger vehicle a utility vehicle. Dodge Grand Caravan, Kia Carnival and Volkswagen Routan are some of the major models.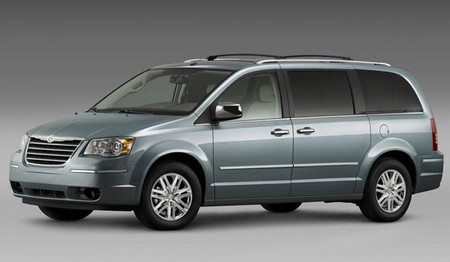 Sport-utility Vehicles (SUVs): Sport-utility vehicles commonly known as SUVs are normally intended for off-road territories or where power is required to move the vehicle such as in deserts or places where regular roads are not available. These are powerful vehicles with four wheel drive. They are also referred to as off-road vehicles or 4×4. These are known for ground clearance and massive looks. BMW X-5, Toyota Land Cruiser and the Lexus RX300 are some of the popular models of SUVs.
Sports Cars: Sports cars are often not considered as the family cars because they are designed merely for the enthusiasts. Sports cars are usually powered by a strong engine with stunning looks. To raise the performance of the sport cars high class aerodynamics are applied. Sport cars are comparatively much costlier than other types of luxury cars.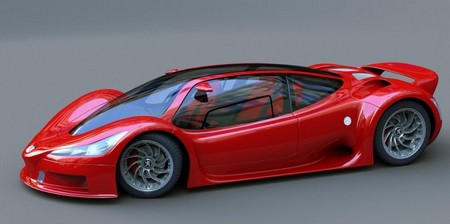 Station Wagons: Station wagons are four door vehicles comparatively lengthier than other vehicles. These vehicles not only have two rows of seats but also have enough cargo space at the rear. The major feature of these vehicles is that the passenger area is almost equal to that of a sedan and cargo space is separate to it. These vehicles also have a door at the rear as well.
Above mentioned are some of the popular types of cars found on the roads all across the world. Each and every type has its own distinctive features and mechanical specifications. Always choose the vehicle according to your need and requirement.